Comparabit is reader-supported. When you buy through links on our site, we may earn an affiliate commission.
When it comes to the products that mothers choose for their babies, they spend considerable time choosing the best. This is especially true when it comes to products that will go on baby's skin, such as shampoo. Adult shampoos can be harsh, which could damage delicate baby skin. Sometimes it is hard to know exactly what the right shampoo is for your baby. This list will help you choose the best baby shampoo for newborn children.
10 Baja Baby Citrus Shampoo and Body Wash – 16 fl oz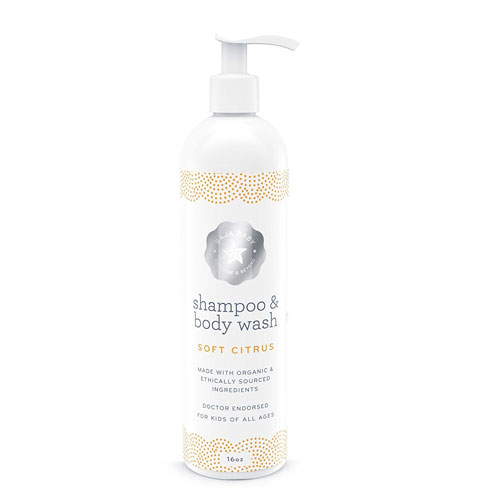 Adult shampoos contain many harmful chemicals that you do not want to put on your baby's skin. This brand has some of the best natural ingredients for cleansing baby's skin and hair gently. This organic shampoo contains calendula, nettle leaf, burdock root, hemp seed oil, and vitamins to help baby get a good start in life.
9 California Baby Tea Tree and Lavender Shampoo & Bodywash – 8.5 oz

Tea tree and lavender are a favorite combination for cleansing and soothing the skin. This shampoo combines both of these natural ingredients along with wild harvested yucca and organic soapbark. You can't go wrong with this GMO free, paraben free, triclosan free, DEA free, and sulfate free gentle formula.
8 Fresh Monster Kids Shampoo & Body Wash, Ocean Splash (1 Pack, 8 oz)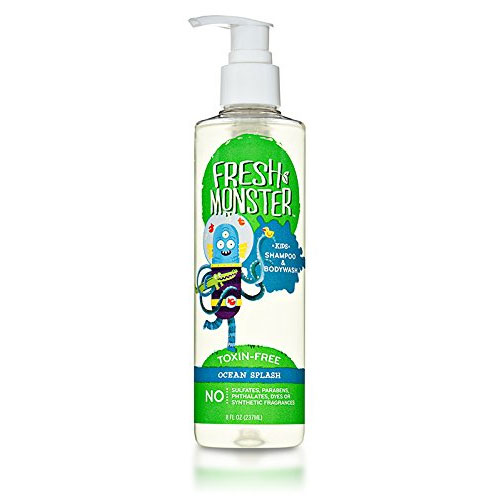 This wonderful smelling shampoo and body wash for kids is made from 100% plant-based ingredients. It has been certified cruelty free by PETA, so you can feel good about using this product on your baby. Its scent comes from natural fruit and botanical extracts for a fresh feel that you and your baby will enjoy.
7 Aquaphor Baby Wash & Shampoo 8.4 fl. oz. (Pack of 3)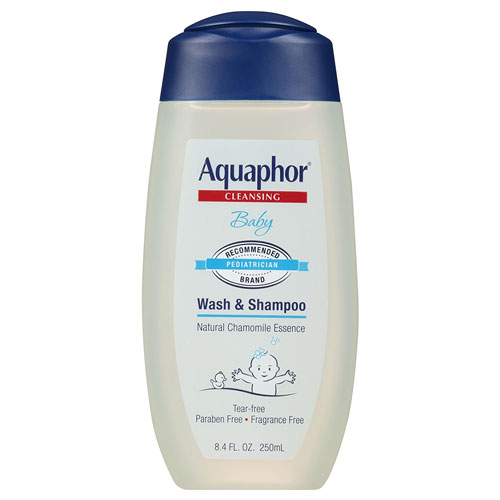 This pediatrician recommended formula has been clinically tested and proven to be gentle on your baby's skin and scalp. It is a mild, tear free formula with the essence of chamomile. It is enriched with panthenol so that it will smooth and cleanse your baby's skin, without drying it out.
6 Bella B Bee Gone Cradle Cap Baby Shampoo 8 Oz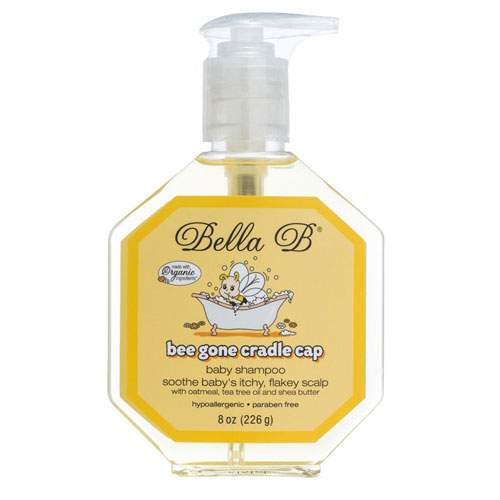 Bella B Bee Gone cares about your baby by the way it formulates its gentle shampoo from organically sourced ingredients. It will help to minimize oily skin and blemishes on your baby's scalp, but also has a moisturizing effect. This beautiful bottle will make the perfect baby shower gift.
5 Babo Botanicals Moisturizing Baby Shampoo and Wash Oatmilk Calendula, 8 Ounce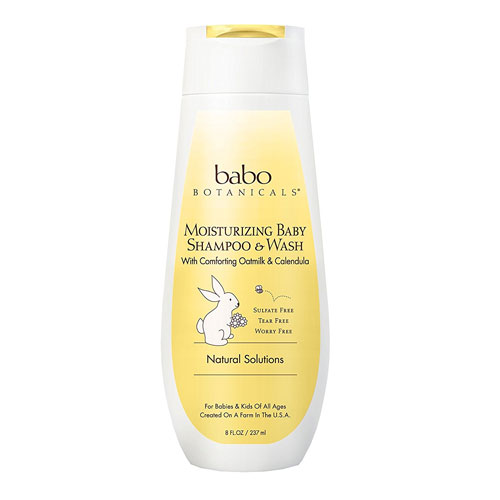 You know what calendula oil and oatmilk can do for your skin in conquering eczema, dry patches, and chafed skin. Now your baby can have the same benefits with this shampoo. This gentle plant-based cleanser will leave your baby's skin soft, and smooth. It also contains many vitamins and antioxidants to give your baby the best start possible in life.
4 Babyganics Baby Shampoo and Body Wash, Fragrance Free, 3 Pack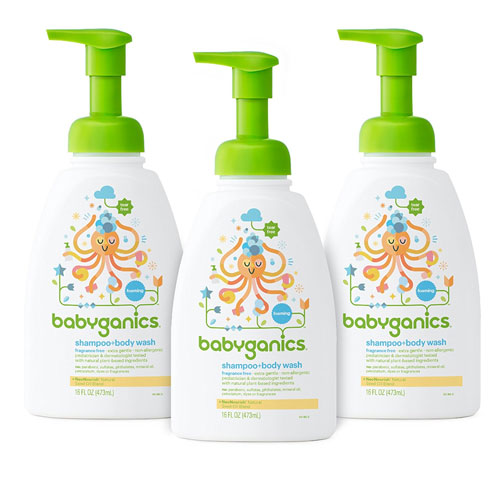 Babyganics baby shampoo comes in a three pack, which is good because you want to keep a plentiful supply of it around. It is made with a natural tear free formula that is nonallergenic and gentle on the skin. This product is pediatrician and dermatologist tested. It's special NeoNourish Seed Oil Blend will help to support and nurture your baby's skin.
3 Puracy Natural Baby Shampoo and Body Wash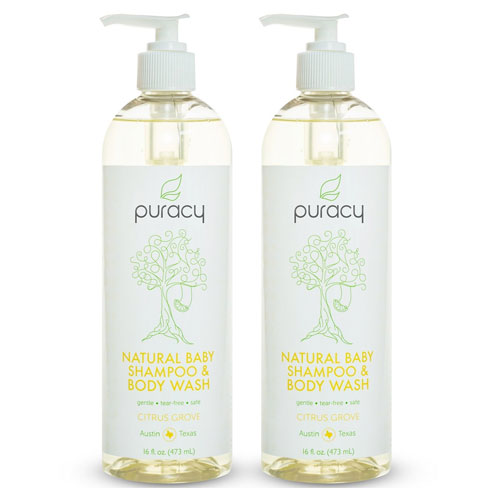 This baby shampoo made the top of the list because it was ranked highest on EWG ingredient safety scores in the Green category. It was developed by a team of doctors and is a second-generation formula that provides clinically proven superior results. It is made from 100% natural botanical extracts and is nonallergenic. It is guaranteed not to irritate your baby's skin, as it does not contain harsh ingredients. This is why Puracy is one of the top brands in baby care products.
2 Aquaphor Baby Wash & Shampoo 13.5 Fluid Ounce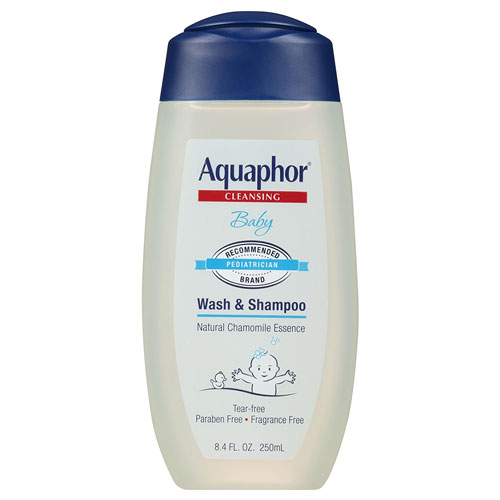 Aquaphor is one of the favored brands among many mothers. It is pediatrician recommended and clinically proven to be gentle on your baby's skin. This formula is extra mild and tear free. It cleanses using a lather that is light and easy to rinse completely away. It's chamomile essence will help to soothe even the most cranky and tired baby.
1 Aveeno Baby Wash & Shampoo, 18 Oz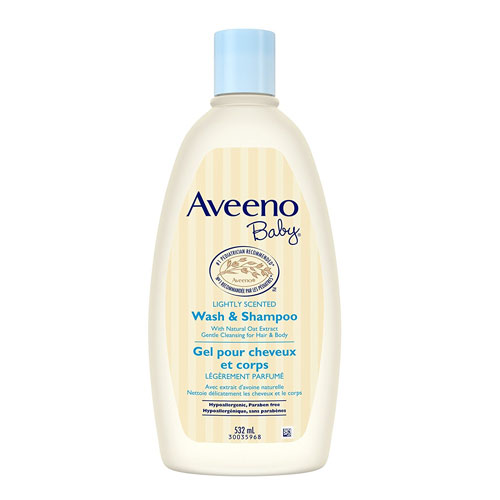 Most mothers have already heard of Aveeno body products and know how they make your skin feel. Aveeno baby products are similar to adult products, only they are made to be especially gentle for your baby's skin. Aveeno soothes your baby's skin using a natural oat extract formula similar to what is found in their adult products. It is pediatrician recommended, so it is a product that you can trust.
Conclusion
When it comes to your baby and what you put on their skin and hair, doing your research is important. You have to decide what is important to you, whether it is all organic products, a brand that you can trust, or freedom from harsh chemicals. This list should help you to get started with your decision. After all, there is no such thing as too much knowledge when it comes to your baby. We are sure that the products on this list give you a good selection and that you will be able to find one what suits your needs. Give them a try.