Comparabit is reader-supported. When you buy through links on our site, we may earn an affiliate commission.
Are you tired of going to a beauty therapist for facial and body cleansing? Well, you don't have to spend a lot of money in performing such beauty routines as you can do them at home with your equipment and at any time as well. All you have to do is find the best facial cleansing brushes, and you will be good to go.
Five best facial cleansing brushes reviews.
1. Olay ProX Advanced Cleaning System with the Facial Brush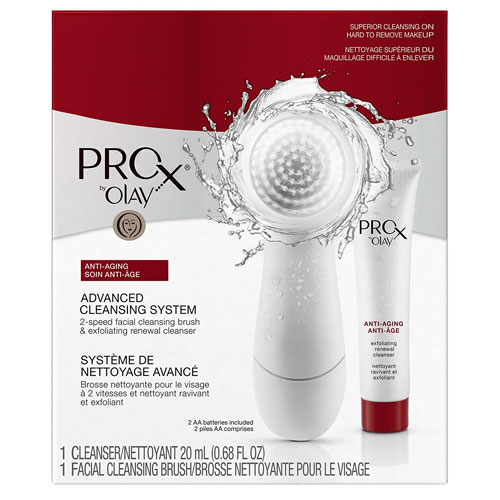 This type of brush consists of 2 speed rotating facial cleansing brush that gives daily deep cleansing. The brush is also suitable for exfoliating as it gives a gentle exfoliation. If you are looking for a refreshed and smooth feeling skin, then consider purchasing proX by Olay cleaning system.
The system also helps in removing makeup that is hard to remove using other removals as it has a superior cleaning power.
The device is designed with water resistance materials hence making it suitable to use in the shower.
The packing includes a 2-speed facial cleansing brush, cleansing brush head, and an exfoliating cleanser. You can carry the device anywhere as it uses double AA Duracell batteries hence making it one of the most reliable cleaning systems in the market.
2. 7 in 1 Waterproof Electric Facial and Body Cleansing Brush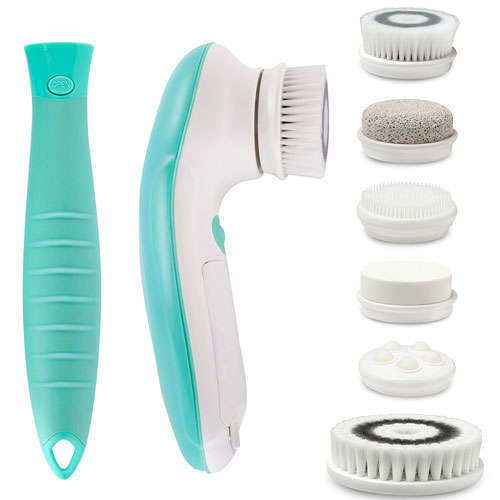 This is one of the most advanced microdermabrasion scrub systems for the face. It has a total of six brush heads packed in the same box which includes one silicon face brush. The device is quite a convenience as it is equipped with a plastic handle that offers comfort when working with the brush. Each packed brush is essential for performing cleansing needs for both your face and body.
The function of the microdermabrasion cleansing device include;
• Removing makeup and dirt.
• Removing oil from the pores for people with oily skin.
• It also acts as an anti-aging device whereby it is used to reduce lines and wrinkles.
• For the people who suffer from acne, the method is useful in clearing blackheads and also prevent acne outbreak whereby it renews the skin's texture.
The brush is cordless and battery compatible as it uses double AA batteries which are not included in the packaging.
The brush has soft and smooth bristles which are suitable for all skin types whether it is normal, dry oily and even the sensitive skin hence making is a strong cleanser to purchase.
It easy to use as it has two-speed settings which allow the user to choose between daily deep cleansing and gentle exfoliation. The device can be utilized in the shower as it is water resistance.
3. Chitronic 82344 5 in One Multifunctional System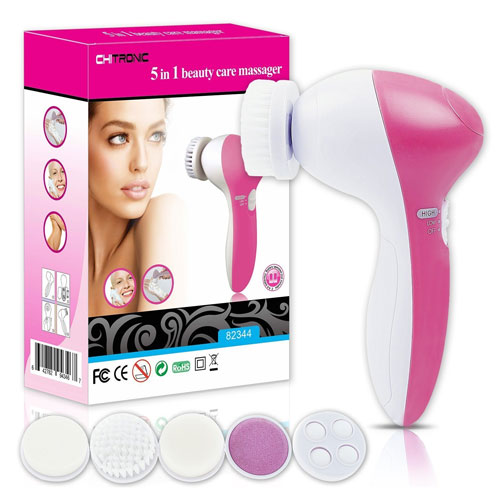 The device is designed such that it can perform various activities such as electrical massage and scrubbing, facial care. The device is also packed with facial latex brush and cosmetic sponge as well.
Some of the benefits associated with this type of device are the fact that it has suitable temperatures which can not cause any damage to your skin. You also don't have to worry about how to use the device in areas without electricity supply as it uses batteries hence making it efficient for use in all sectors.
Are you looking for a cleanser to get rid of acne and pimples? Well, this is the best option for you as it can cleanse the skin pores and hence prevent the outbreak of pimples and help in getting rid blackheads.
The device can rotate at a 360 degree for ease use and also comes with five various heads so as to perform different activities in both massaging and cleansing your face.
The device does not cause any irritation and therefore makes it suitable for daily usage and all skins.
4. DBPOWER 6 in 1 Waterproof Facial and Body Cleanser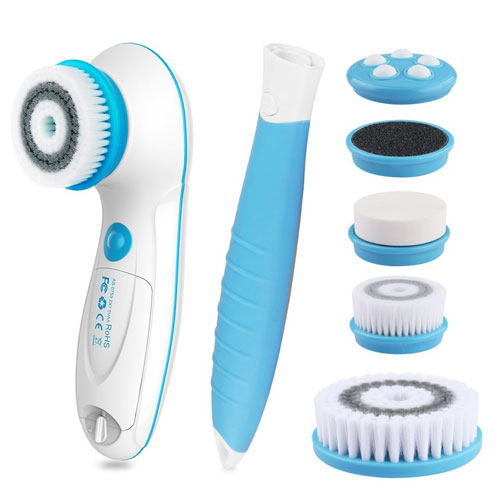 The cleansing device has a detachable handle which makes it easy to use and work with as well.
The cleanser is multifunctional and useful in performing different facial and body cleansing routines such as removing blackheads, unclogging the skin, removing makeup among other such as exfoliating.
With the 6 in 1 facial and body cleansing brush, you can completely eradicate all dirt and dead skin from your body and the skin which leaves you with a youthful and healthy looking skin. The device is also waterproof and does not get damaged by the water.
The cleanser also comes with a lifetime guarantees against manufacturer's defects.
5. PIXNOR P2020 Waterproof Cleansing Brush and Massager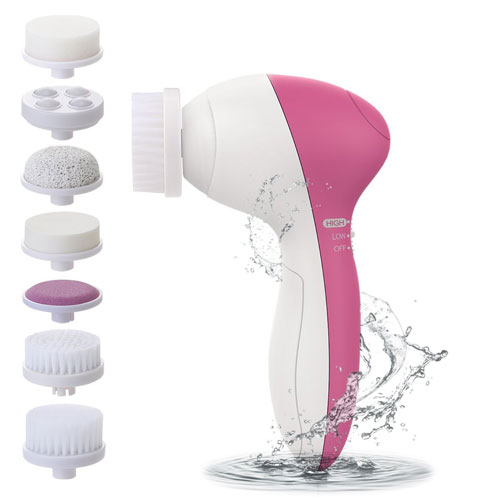 The cleansing brush is equipped with seven brush heads essential for removing blackheads, exfoliating and massaging as well. Some of the items packed with the cleanser include an exfoliating pad, rubbing head, cleansing brushes, and sponges as well. The cleansing items are water resistance and easy to clean whereby you can wash them by running them in warm water and hence air-dry them.
The sponges are used for makeup removal and surface oils. The short and long-bristled brushes are used for cleaning and mildly exfoliating.
The exfoliating head is essential for cleansing the face and for deep clean as well.
Conclusion
The above discussed are the best facial and body cleanser to invest in. Make sure that you purchase the products from a reliable dealer so as to avoid buying products of low quality which may cause harm to your skin such as skin irritation.