Comparabit is reader-supported. When you buy through links on our site, we may earn an affiliate commission.
What happens when you have been searching for a high-performance headset either for your piloting needs or simply for entertainment purposes? Well, you might want to invest in one of the best pilot headsets that are available out there today. Simply put, these are high-end headsets that are designed for optimal performance at high altitudes. These features include ergonomic design features, noise reduction features and premium design materials among many other features. We considered these features and more when evaluating the following headset models:
10. Lightspeed Zulu 3 Aviation Headset – GA Plugs
Realize your piloting goals by using the Lightspeed Zulu Aviation headset that comes with contoured ear seals that work well to hug the curve of the jaw, thereby reducing side pressure to provide a natural fit. It also comes with special seals that provide well over 30-50% more space for the ear than the conventional headsets. Best of all, this headset also comes with cables around the Kevlar core, which makes it lighter, stronger and more flexible than the conventional cables. The durable cables work well to complement the premium materials used on the headset.
Pros
These headsets come with contoured ear seals for enhanced comfort
The special seals are durable for long term performance
Cons
The cables are too long for some users
9. Rugged Air RA250 Red General Aviation Child Headset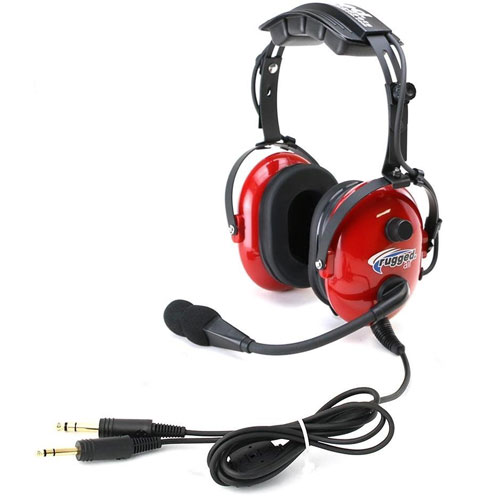 Experience the superior quality of the Rugged Air RA250 General Aviation headset that provides an average of 24Db of noise reduction, and 50mm performance audio speakers for enhanced volume control. Besides that, this headset is also available with a 3.5 mm music input jack that makes it perfect for MP3 players and various other types of devices. This headset is perfect for use on young adults and to provide a comfortable fit for unrivaled audio performance. It also has special foam ear seals and a stainless steel headband with deep pocket ear canals.
Pros
These rugged Air headsets provide optimal noise reduction benefits
They are also available with powerful sound jacks
The headset features various ergonomic design features
8. Rugged Air RA454 Black General Aviation Pilot Headset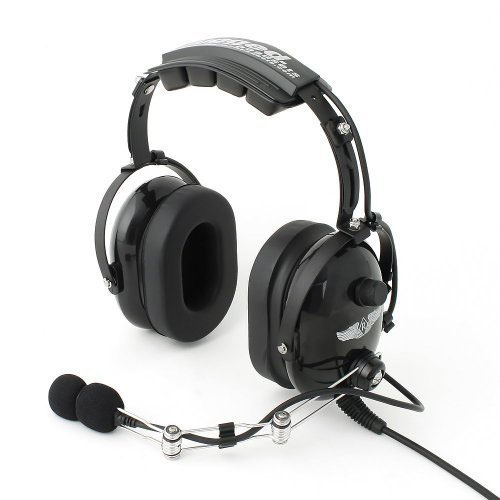 Change the way in which you achieve your piloting goals by using the Rugged Air RA454 General Aviation stereo pilot headset that provides an exceptional 24db of noise reduction benefits. Besides that, this headset also has EM56 noise reflective cup microphone with wire boom for unrivaled sound performance. Best of all, the 50mm performance audio speakers come with a special inline stereo/mono switch. These headphones are also available with foam comfort ear seals and a 3.5mm input jack for various types of devices.
Pros
The RA454 headsets provide optimal noise reduction benefits
The special design of the reflective cup with wire boom guarantee enhanced sound
The headphones also come with special seals and standard 3.5mm jack
Cons
The headphones are exterior components are prone to scratching
7. David Clark H10-13S Stereo Headset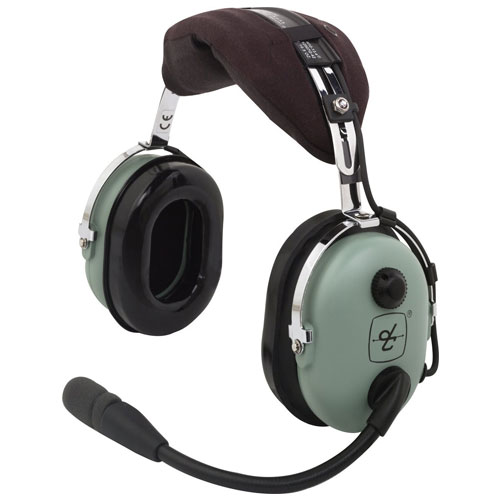 You can now achieve your entertainment goals with ease by using the David Clark H10-13S Stereo Headset that comes with a five-foot straight cord and dual plugs for fixed wing aircraft. The headset comes with a double foam head, super soft and under cut ear seals that work well to provide noise reduction benefits. The reduced headband force and universal flex boom allow for optimal microphone placement results. Best of all, these headphones come with molded cords that provide durability regardless of the user conditions.
Pros
The David Clark headsets come with long cords and dual plugs
The double foam head and under cut seals provide added noise reduction benefits
Cons
The universal flex boom feature is only compatible with some devices
6. FARO G2 ANR Premium Pilot Aviation Headset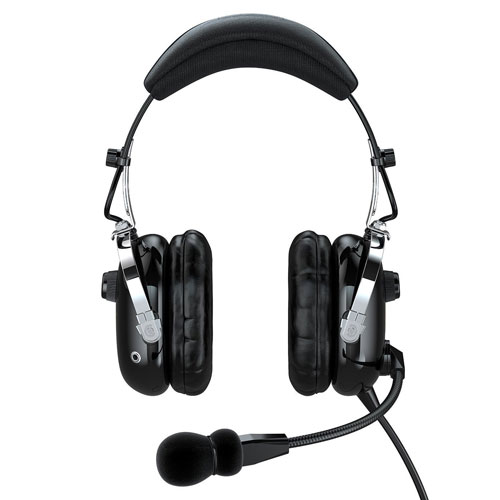 Experience the best of pilot headsets by investing in the Fargo G2 ANR headsets that come with premium pleather ear protection that provides an exceptional 52db of noise reduction. Besides that, it also comes with active noise compression technology, and this device also works well with mp3 players and iPods among many others. Best of all, the inclusion of the premium noise canceling microphone provides crystal clean communication benefits each time.
Pros
The Fargo G2 headset provides an exceptional 52Db of sound reduction
It also works well with various types of devices
The noise canceling microphone guarantees enhanced sound results
Cons
The exterior design is prone to compromise by dirt or stains
5. Lightspeed SIERRA ANR Aviation Headset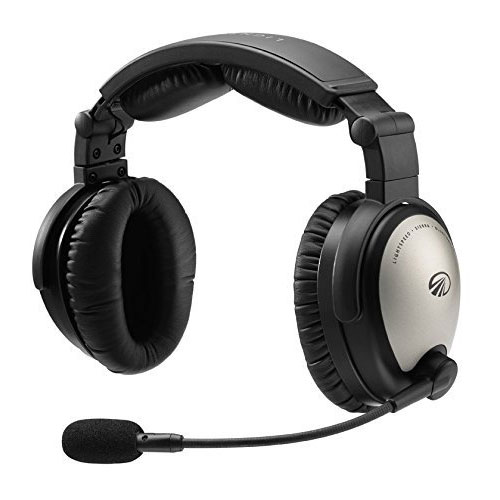 With the Lightspeed Sierra ANR aviation headset, you can easily achieve your unique sound delivery goals. This is because it comes with an integrated Bluetooth wireless interface, which makes it perfect for cell phones and music entertainment as well. The manufacturers have also done well to include auto shut off features and a high powered battery status indicator for optimal performance. The batteries will provide well over 40 hours of operation to suit your needs.
Pros
The Lightspeed Sierra Aviation headset comes with a convenient Bluetooth connectivity feature
It comes with robust batteries that provide an average of 40 hours of power
This headset also comprises of a high powered battery status indicator
4. David Clark H10-13.4 Aviation Headset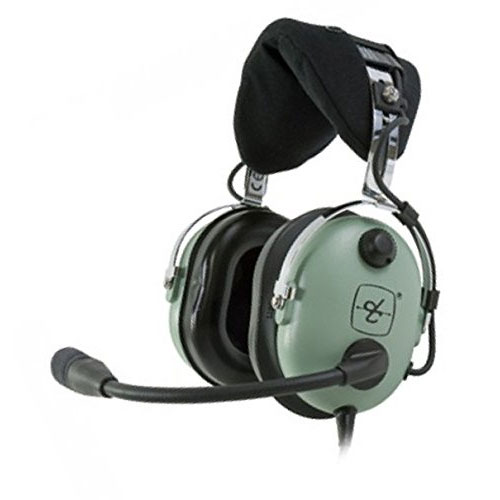 Equip yourself with the David Clark H10 Aviation headset that is super soft and comes with a double foam head pad for optimal performance. Besides that, it also comes with a new comfort gel and undercut ear seals that make it comfortable for your needs. The inclusion of the universal flex boom makes it ideal for microphone placement and with the most advanced noise canceling microphone available today. Best of all, it also has a low profile volume control knob with detent settings.
Pros
The David Clark H10 aviation headset and super soft and comfortable as well
The new comfort gel and undercut ear seals provide enhanced comfort
These headsets provide improved noise cancellation benefits
Cons
The material construction should provide enhanced durability
3. KORE AVIATION P1 Series PNR Pilot Aviation Headset – Black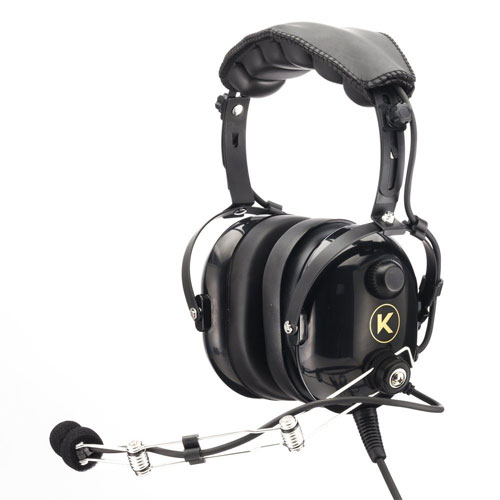 The Kore Aviation P1 Series PNR pilot headset comes with a premium noise reduction rating for as much as 24db of hearing protection. Users will also appreciate the inclusion of the acoustic foam earcups that work well to stay in place with special wire boo mics. These Kore Aviation headphones also feature on ear volume control with special 3.5mm to make it ideal for almost any type of entertainment device. This headset also has a sleek design with special gold plated plugs to let you enjoy music with style.
Pros
The Kore Aviation headsets will provide exceptional noise reduction benefits
It also comes with acoustic foam earcups that stay in position and with several wire boom mics
The gold plated design gives it a sleek and contemporary design
2. Bose A20 Aviation Headset Dual Plug Cable, Black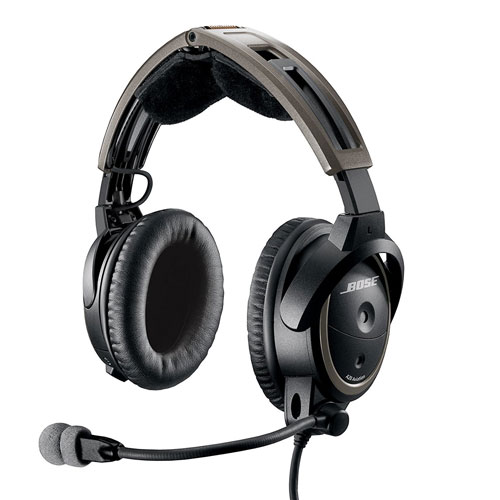 Discover the excellence of the Bose A20 aviation headset that provides an average of 30% greater active noise reduction benefits than the conventional headset designs. It also provides less than 30% clamping force than the conventional headsets and with enhanced active equalization benefits. These headsets are also available with Bluetooth audio and a special communication interface for enhanced connectivity benefits and for navigating your devices. The Bose A20 headsets also have customizable audio prioritization control that works well for sound muting benefits.
Pros
The Bose A20 headset provides less clamping for enhanced comfort
It also comprises of enhanced audio customization features
The headset is available with high-performance Bluetooth features
1. KORE AVIATION KA-1 Premium Gel Ear Seal PNR Pilot Aviation Headset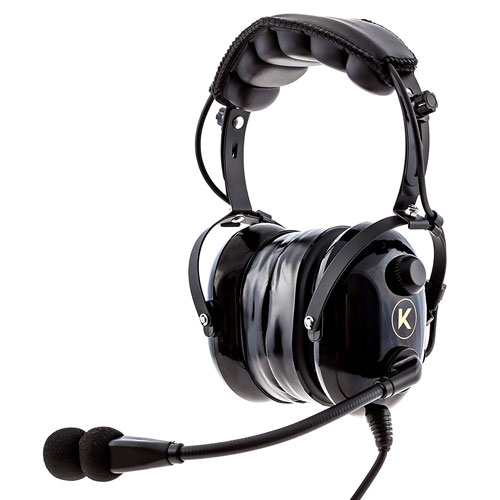 The Kore Aviation KA-1 premium gel ear seal PNR pilot aviation headsets provide an exceptional 24db of hearing protection benefits. Besides that, it also comes with an ultra plush silicone gel ear seal and acoustic foam ear cups for enhanced breathability and comfort. Users will also appreciate the dual volume controls on each ear and with the 3.5mm for unrivaled sound delivery. These Kore Headsets also provide a custom fit and with mono and stereo block width, with gold plated plugs.
Pros
The Kore Aviation KA-1 headsets comprise of durable silicone material
The ear cups also provide enhanced comfort and durability
It also comprises of dual volume controls on each ear for added convenience
Cons
The dual volume controls require added customization
Conclusion
Finally and in the broad perspective of things, owning a high-performance headset is important if you know want to achieve your piloting needs, or experience the best of entertainment as well. We recommend that you start by choosing one of the above best pilot headsets for your needs. These headsets are powerful and simple to use, thereby making them perfect for various applications.